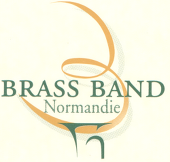 Brass Band Normandie (BBN)
Leader: Philippe Gervais
Place and date of birth: 1994, Upper Normandy
Principal Cornet: Matthieu Lucas
Achievements:

2003 : 7th place in the 'Concours Européen de Brass Bands in Bergen (Norway)',
'Excellence' division

2006 : 1st 'prix du Public' at the 'Festival International de Brass Bands
d'Amboise', 3rd
This baby was born in 1994.
Why BBN? You've guessed it: BB for Brass Band, N for Normandy, a region for which this band has carried the colours for more than ten years.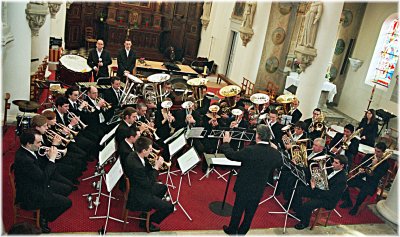 The BBN is a real pioneer of the brass band movement in France. It has brought a repertoire of music better known to our neighbours over the Channel to the French public. Based in Upper Normandy, this band has created a dynamic first regionally then nationally.
Several brass bands have in effect been born from it, either in the form of junior brass bands or by the emergence of new groups that have been set up spurred on by former members.
The BBN bases its development around two main themes: demonstrating the variety, the flexibility and the virtuosity of the different brass instruments and welcoming to its ranks very young instrumentalists who can then benefit from the experience of the older members.
Translated by Rodney Gravett